Updated module appointments
25/03/2020
Our team has been working for a long time on an almost complete change in the electronic recording journal module, which allows online recording of clients to company employees and automating some of the actions that the administrator performs.
We took into account the wishes of our customers, so this module can be used in beauty salons, after-sales services, medical facilities, dentistry and other areas of business where a customer record is needed.
Using it you can:
Quickly add entries
Fill less data, because the part is already filled
Set up a schedule for the entire company or each department
See the current schedule for employees or offices
Automatically send SMS reminder to customers about recording
Instantly search for the necessary information in the calendar or filter by status, employee, department
Right on the calendar you can see the schedule of all employees - to inform customers
Add services to the record and spend finances
Add desired statuses and colors to statuses for visual understanding.
Add employees on whom you can record and attach their own color to them, for visual understanding on the calendar
Set the recording step for each employee or the whole company
Set up a work schedule for employees:

By days of the week
By paired or unpaired numbers
For every month
Add exception days, etc.

Create cabinets and attach employees to them
Allow or block editing records that have already been
Create additional fields in records
See the full picture of the client: number of visits, contact details, tags, etc.
Set calendar view: day or week
and much more
A couple photos: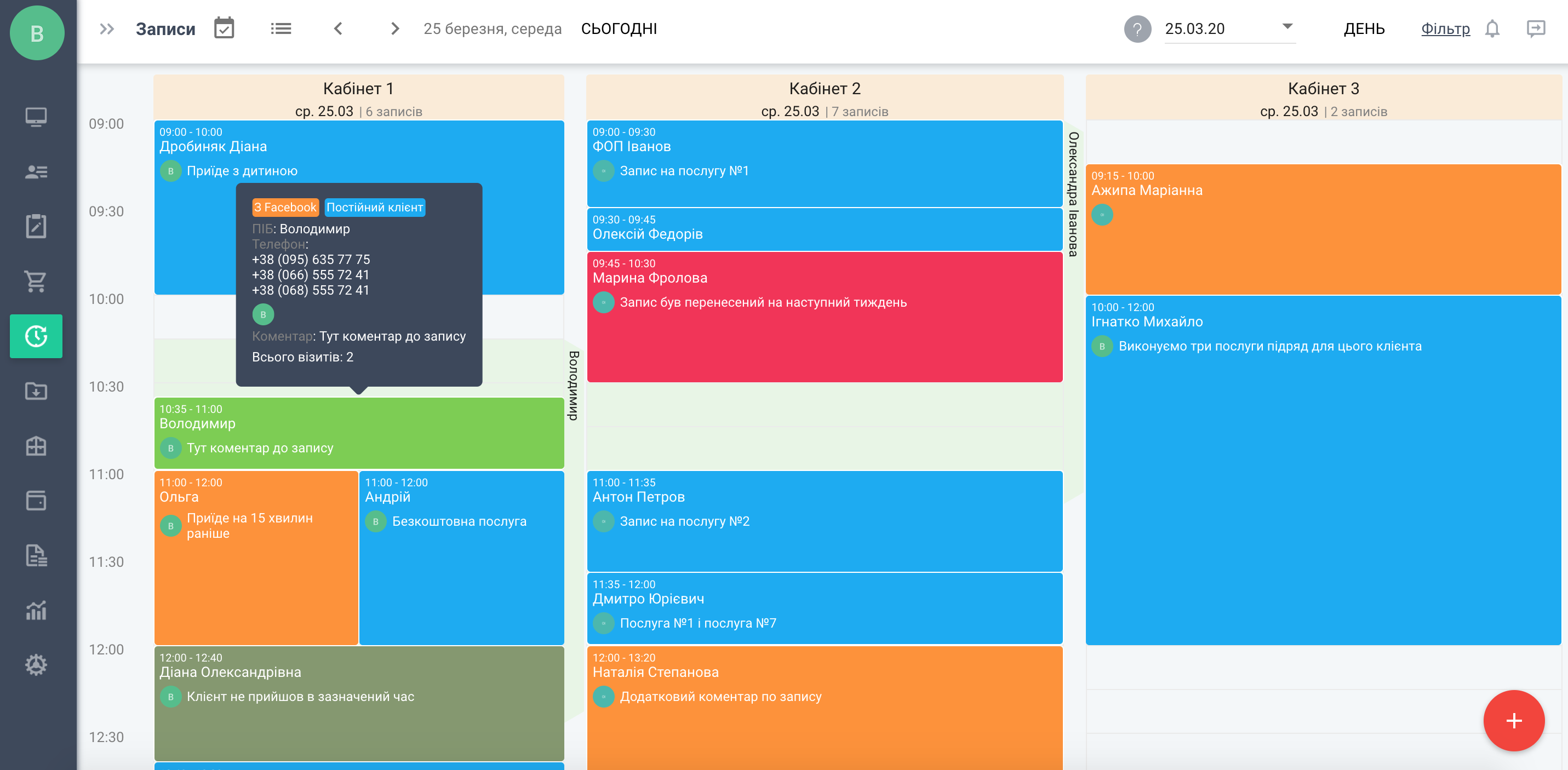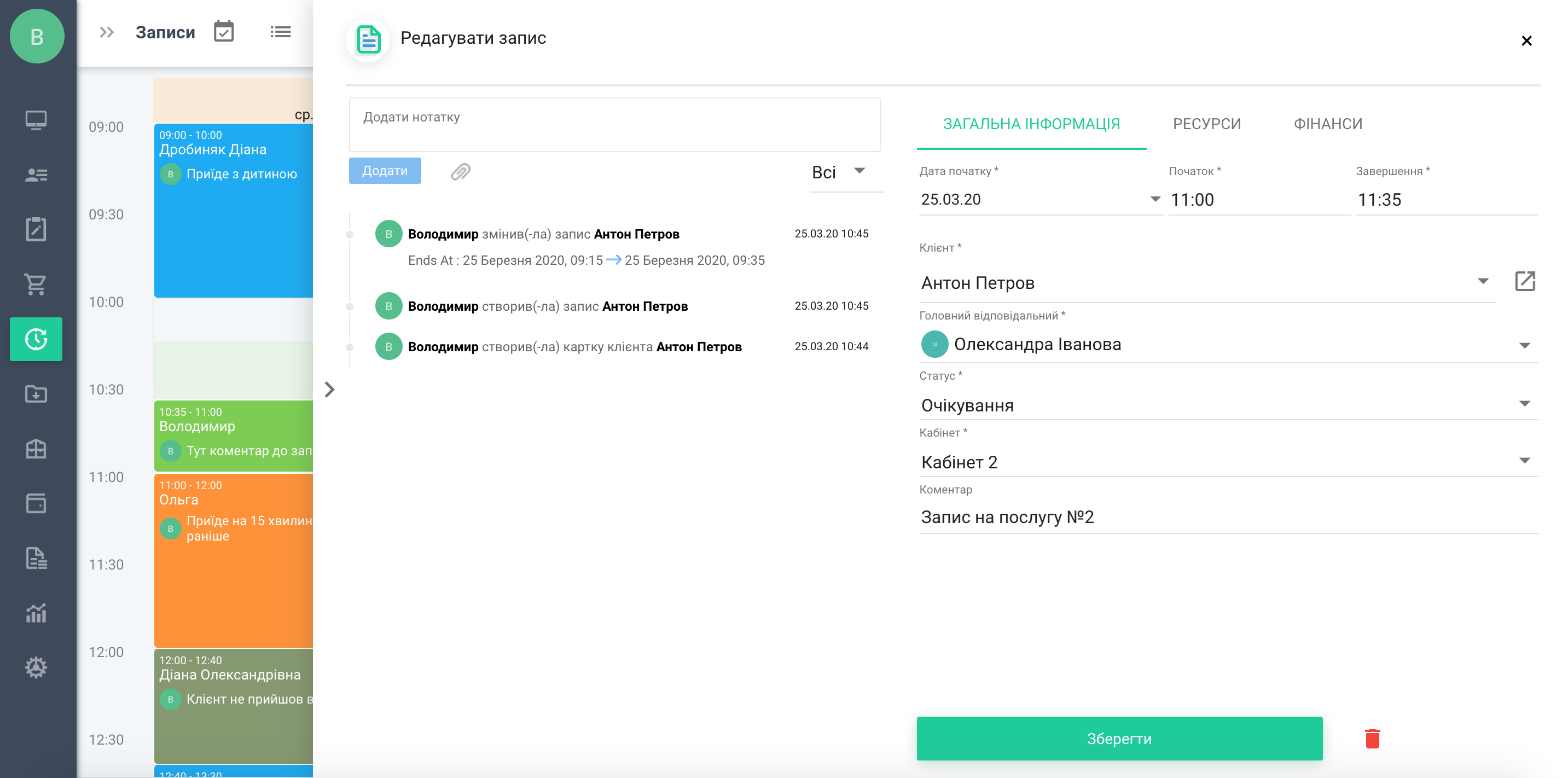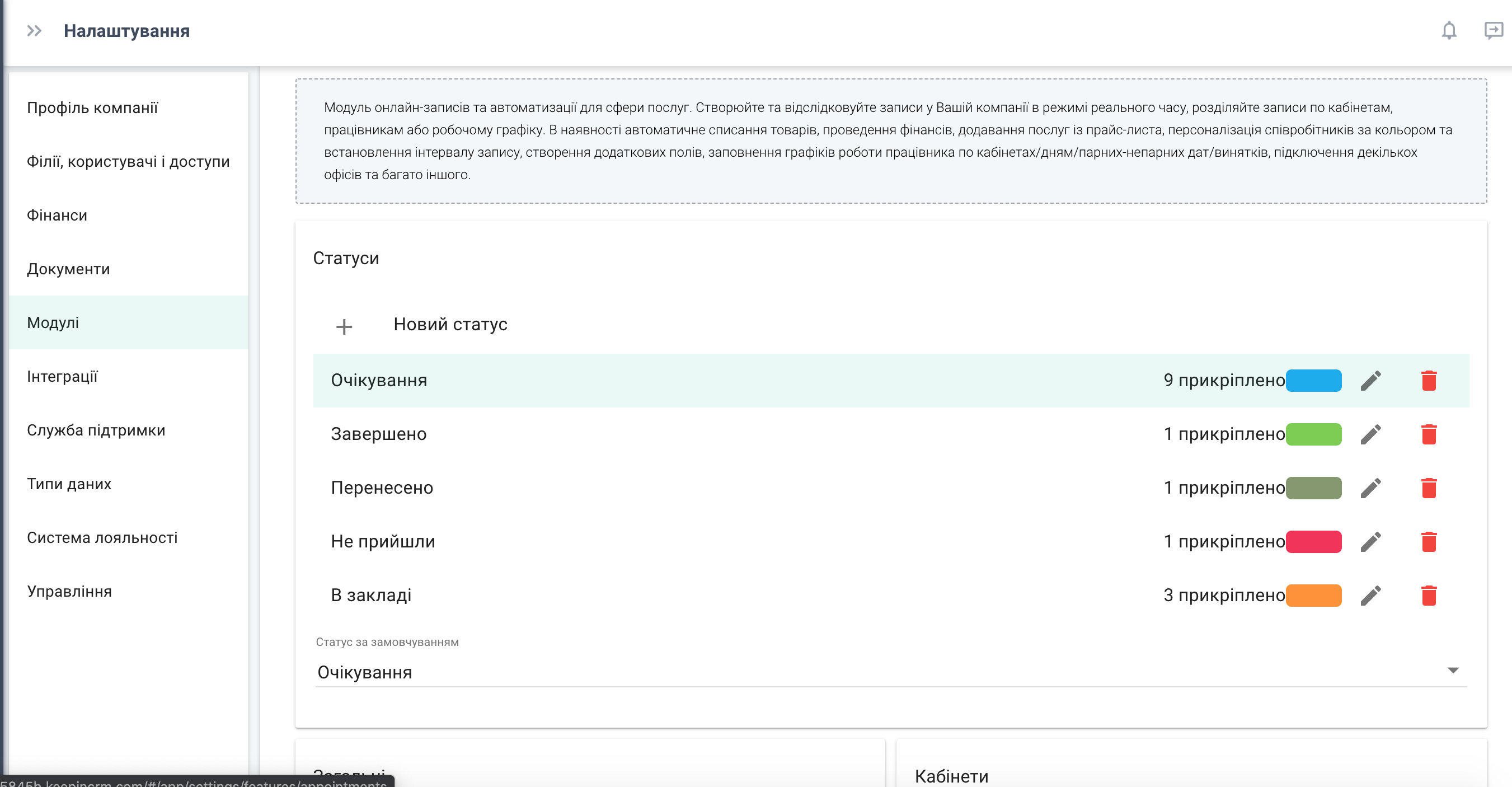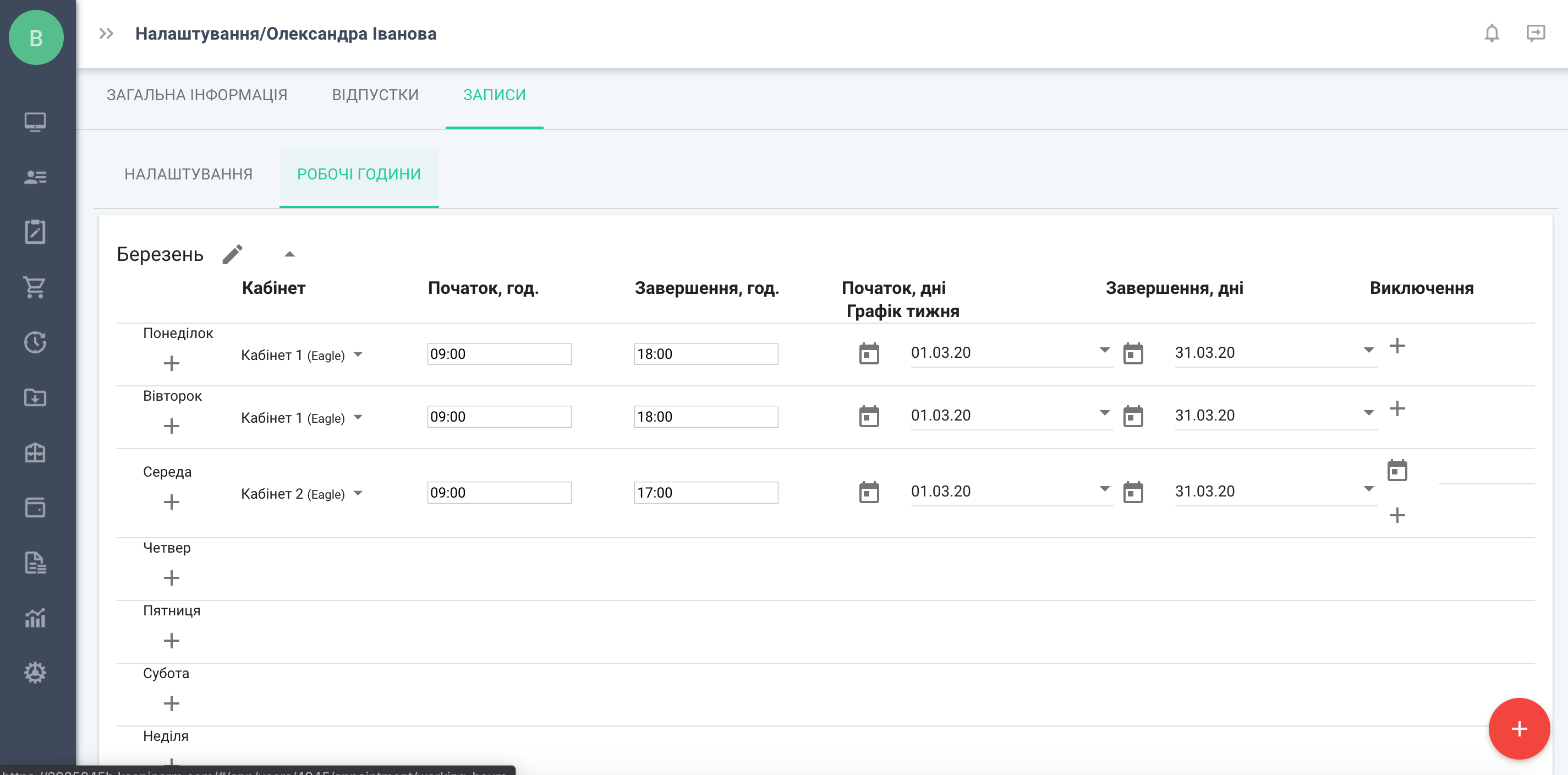 Also note that this module will still have updates: the ability to integrate with the site, additional settings, design improvements, etc. Therefore, we recommend that you start using the module now to understand and get used to working with such a wonderful tool =)
Make the work of your employees convenient, understandable and enjoyable! And you, in turn, will be able to see the real picture online and the entire history of working with the client, as well as analyze the results of the company. Use all the features of this module, and the results will not be long in coming.